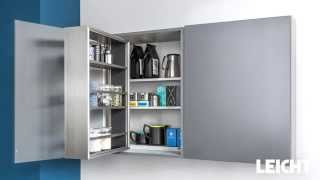 The Leicht range.
Leicht German engineered kitchens have a kitchen range to suit every style.

Choose from the clean, contemporary lines shown in the modern Avance range or a timeless period kitchen with traditional elements based on the principles of modern kitchen planning.

Each represents timeless taste and is consistent with the highest and most modern demands of function and technology.

Browse through the gallery of our most popular styles and watch the video.